ZLATIBOR
The Mountain of extraordinary beauty in West Serbia
Zlatibor is situated in West Serbia, with an average altitude of 1000m. Summers are warm, winters mild, while mountain and sea currents meet at this spot, which is extremely beneficial for patients with lung and heart conditions. This mountain is believed to be one of the most beautiful mountains in Europe, it is full of guests during the entire year and it offers numerous wide lawns, brooks, pastures, as well as various types of recreational, sport, medical and congress tourism.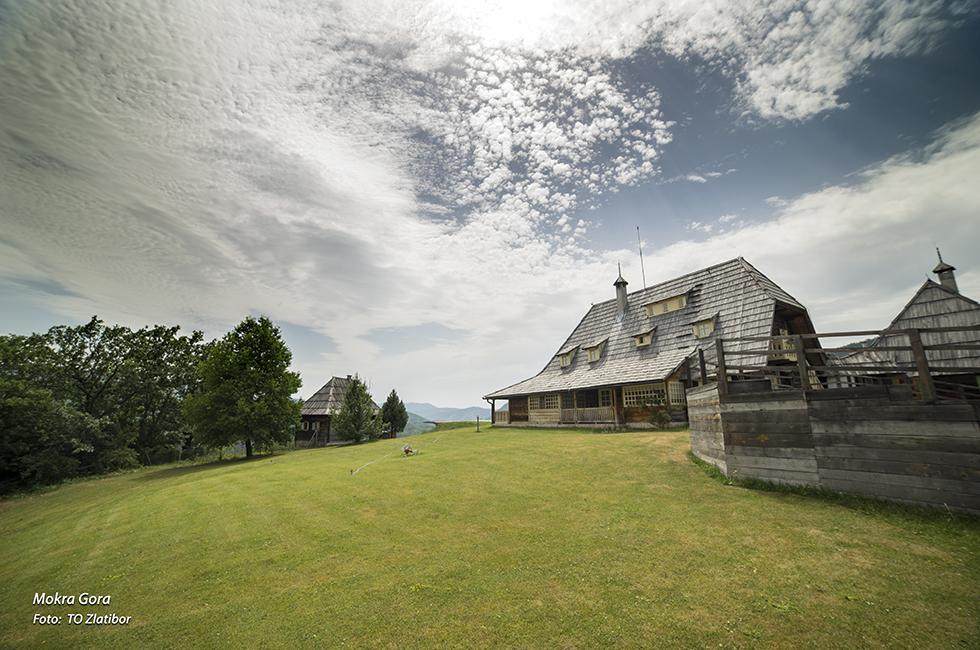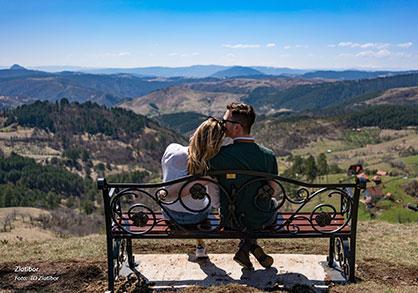 Zlatibor has been recognized as a good place for relaxation and rehabilition in nature, for years. Today, this mountain of extraordinary beauty is a tourist centre with the longest tradition in Serbia.
Numerous tourist attractions can be found close to this mountain beauty:
MOKRA GORA- a mountain village situated between Tara and Zlatibor mountains. This is a place where you can take a train "Cira" and travel on "The Sargan Eight" old railway. Ethno village "Drvengrad", built by Emir Kusturica, can be found on the nearby hill Mecavnik. Here you can try local food and buy some handmade souvenirs.
MUSEUM "STARO SELO"(OLD VILLAGE) SIROGOJNO is situated 26km from tourist centre Zlatibor and is the only open-air museum in Serbia, made of old log houses brought from all around Serbia. Every house is equipped with authentic furniture, tools and machines. The second group consists of houses that have preserved their original look, while their purpose has been changed-they have been adapted for tourist needs. They are a hall, a souvenir shop, an inn etc. Numerous exhibitions are organized during the year, as well as a School for Easter eggs dyeing or a Knitting School. Sirogojno became world famous for hand-knitted wool sweaters.
STOPICA CAVE is located only 19km from Zlatibor. It got its name after a small village Stopici and the first speleological research was done by famous geographer Jovan Cvijic. This cave is a river cave and the Trnavski brook runs through it. It is 1,651.5m long and consists of five halls: the Bright Hall, the Dark Hall, the Great Hall with baths, the Channel with baths and the River channel.
POTPECKA CAVE is located 14km from Uzice. The entry to Potpecka cave is one of the biggest cave entries in the Balkans. There are two main floors of cave channels: the older or the Upper Cave and the younger or the Lower Cave.
GOSTILJE WATERFALL is 20m tall and is one of the highest waterfalls in Serbia. It is located in Gostilje village, 25km form Zlatibor. The entire waterfall surroundings is an oasis of untouched nature.
The highest peak of Zlatibor is Tornik (1496m). This is where a ski centre is positioned, offering four ski runs covered with artificial snowing system: Cigota, Tornik, Ribnica and Zmajevac. Skiers can use a six persons chairlift, two ski lifts and baby lift for the youngest skiers.